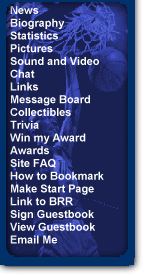 This Month's Main Topic
The main topic this month is "Will Bryon be an all-star during your career?" Please discuss this among your fellow fans here, and express your thoughts about it.


General Topics
Bryon Russell
Utah Jazz
Site suggestions and comments

General Rules
No swearing or offensive material
Please do not provide links to distasteful or offensive websites
Remember that I reserve the right to remove any messages that do not comply with these rules

Suggestions
Please leave your email address! It makes it easier to reach fellow Jazz fans through the net!
Don't make your messages into essays! Keep them shorter and to the point, or else few people will take the time to read them

Questions? Comments?
If you have a question related to the message board or comments about it, please drop me a line!